Why is it that gift ideas for grandparents are so difficult to think of? 
The key to finding the ideal gift for your grandparent is to consider some of these factors:
What are your Grandparents interests?
What interests have they had in the past that could be reignited?
What might be Grandparent find practical?
We have also put together a carefully curated collection of gifts for your grandmother and presents for your grandfather. These gifts for grandparents appeal to a range of likes and encourage them to keep pursuing interests that they may have developed over their lifetime. 
All of these gifts are suitable for an elderly person living at home or in aged care.
Gifts for Grandparents who love sports and being active
As people age many of their sporting interests are no longer pursued and this a shame as the health benefits from staying active are huge! Staying active reduces risks of many serious diseases, improves mood and the ability to make decisions. We have some items that make unexpected gifts for grandparents:
This Pop Up Basketball Goal is sure to appeal to the sport loving Grandparent! It comes with a carry bag and can easily be put away making it an ideal gift for grandparents who don't have a lot of space in their living quarters. Use a soft ball and shoot hoops until your heart is content!
Can't get outside anymore? Bring the sport inside! This mini bocce set is a great indoor game and a thoughtful gift for a grandma or grandpa who misses their lawn bowls or participating in any competitive games.
Able to be played indoors (carefully) or outdoors, this paddle ball set is an aid that will help your grandparents to be able to join in throwing and catching games for longer.
Gifts for Grandparents who like to exercise their mind
As people age it is important to keep the mind active and to not give up on learning new skills or information. In order to keep the memory as sharp as possible and to strengthen brain connections we can suggest these items as gifts for grandparents.
We have a range of puzzles that are sure to bring back some happy memories for your grandparents and spark some interesting conversations between family members. A retro 60s puzzle bring back happy memories or perhaps one from the 50s or 70s? Puzzles are great boredom busters and stress relievers for the elderly or anyone! 
A tetris like game called Polyssimo - to get the mind twisting and turning. Work on problem solving skills and reasoning and you seek to defeat your opponent. 
A puzzle book such as Mindworks which is full of spatial or perceptual puzzles. Exercising the mind is one of the ways that the risk of developing dementia can be reduced.
Other gifts for grandparents that are always a winner include our range of traditional games. As many people already know these games, they are easy to set up and enjoy without the stress of learning new rules!
Gifts for Grandparents who are practical
A pair of slippers are always loved and needed! These adjustable slippers are easy for grandparents to get on and off and give them the opportunity to maintain their independence for longer. 
Gifts for Grandma in a Nursing Home
Suitable clothing can be a great gift idea for a grandma living in a nursing home. Elderly women's clothing can be difficult to find and choose. Senior Style's team of health professionals have done the hard work for you.
Gifts for Grandparents who have everything
The Art of Conversation is a set of cards with 300 questions. Get to know your family better by getting these cards out at family occasions or one on one with your Grandparent. Conversation and connection is a great gift for a grandparent who has everything! Also available in Travel, Christian and Children's editions.
And if you run out of ideas completely, I'm sure your grandparent would love nothing more than for you to sit down with them and remember all the fantastic times that you have shared together.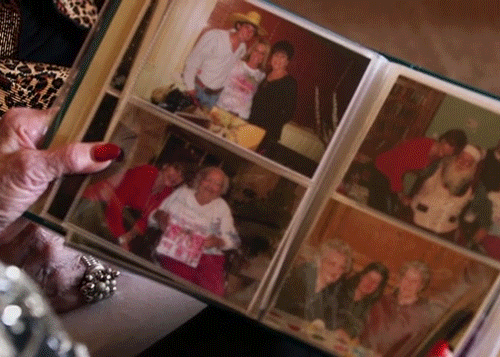 What are you waiting for? Get
 

shopping!

Gifts for grandparents don't need to be difficult to find if you come to Senior Style!